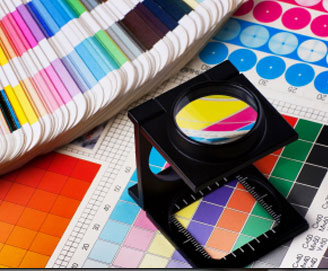 Color plays an integral part in how we react to things both emotionally and physically. Understanding how color triggers emotional response in your target market is important when developing your brand.
Color and Emotional Response
Color can cause a visitor/customer to pass by your business, or leave your website altogether. For this reason, deciding on a color scheme for your business image is a very important first step.
BOLD
Warm colors such as red and orange are typically associated with boldness and strength. In web design, black can also trigger a feeling of strength.
PEACEFUL
Cool colors in the blue family conjure feelings of peace and calm. Purples are considered playful.
PROSPEROUS
Green and shades of it, cause most people to think of money, good health, nature, and/or prosperity.
PROFESSIONAL
Muted primary colors such as red, navy, or green along with black and dark gray convey a sense of professionalism.
You should avoid overuse of colors that cause a negative reaction such as bright (neon) purples, pinks, and yellows. Use of these colors in your website background can be particularly distressing to visitors. Unless you are looking for that specific type of reaction, you should avoid using them as the main colors on your website.
COLOR IN YOUR LOGO
The color of your logo should arouse the same feelings you wish your products to instill. As a general rule, a logo should not contain more than 4 colors. Many times even a black and white image is all that is necessary to achieve the desired response to your image.
---
It's a good idea to study color and emotions when you are deciding on a color scheme for your branding. The knowledge you develop through a little extra studying, can make a huge difference in your brand's future.