Client Reviews
I encourage honest feedback from all my clients. Candid comments allow me to fine tune my graphic design and website services offerings. But most importantly, client reviews allow you to fully research me as a potential business partner. Reviews are an excellent way to gain trust, learn more about a designer's working style, and determine their skill sets.
I hope you find these reviews helpful in your decision process. And if you are a past client, I hope you will consider adding your opinion to the mix.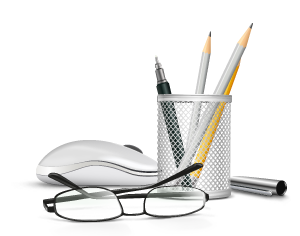 My Client Reviews
---

Client Name: Nicole Amsler | Business Name: DIGIOP
Nola took our free Weebly website (filled with broken code and bloatware) and transformed it into a streamlined, engaging WordPress site, giving us total control and an immediate boost to web page ranking.
We utilized a new branding package, engaging videos, and transparent analytics which we could apply to our other marketing campaigns. The whole process was smooth, on-time, and on budget. Additionally, we have Nola keep our site in top shape through her affordable maintenance plan.
---

Client Name: Colleen McClintock | Business Name: Sparkling Logic, Inc.
Nola updated our corporate logo, developed our new website, and helped us integrate the site with our CRM to capture leads. She is a pleasure to work with and we have seen significant improvements in our search rankings and conversions since we engaged her services. I highly recommend her!
---
Client Name: Keri Colleary | Business Name: Bath & Bliss
As I embarked on the build out of my new company website, I secured estimates from three agencies and had calls with each. Nola came highly recommended through a family member, who had also used Nola Cooper Designs. Despite living 1,000 miles apart, I hired Nola Cooper Designs. Nola listened to my vision for the site, took feedback throughout the design process and ultimate delivered my 100+ page site on budget. Throughout the build-out of my site, Nola was a true partner. She made recommendations throughout the project and provided valuable insights for social media, creation of my blog, photography and more. Nola Cooper Designs was easy to work with as Nola did all the 'heavy' lifting and ultimately delivered a site that both I and my customers love!
---

Client Name: Sally Phillips | Business Name: Mariner
I've been working with Nola for a few years now and she has done such a great job, that I find myself recommending her to others on a regular basis. She's a dream to work with, answering even the most mundane questions quickly and fully. Nola has never met a challenge she's not been able to tackle. And our site is crisp, clean and easy to navigate.
---

Client Name: Wendy Francis | Business Name: Let's Do Wine and Beer
Nola is the best. She has done several websites, logos, Facebook pages for our business over the years. She is fast, listens to what YOU want and really gets the job done. I very rarely ever need to make any changes to the first draft!
---
Client Name: Cydney Olea | Business Name: Like New, Certified Rug Spa
Nola held my hand and walked me through the necessary steps to launch our new business. Understanding that image is everything, Nola cuts no corners and proposes results with the utmost professionalism and creativity. Thank you Nola!
---

Client Name: Alisha Morgan | Business Name: Paperclipped Memories
Nola created a beautiful logo for my business. I am always complimented on how professional, yet vibrant it looks. Whenever asked, I always recommend her to others who are looking for logo designs. At least a couple of them listened to my recommendation and were very happy with the results!
---

Client Name: Christine Steendahl | Business Name: The Menu Mom
I would be completely lost without Nola – I would not have an online business at all. She consistently provides me with up to date website design, WordPress updates, and helps me out when I run into technical challenges. I have used her for years, and her work only gets better and better. I am beyond thankful to have her as part of my business team.
---