Results Oriented Website Design
The essential elements of a modern, successful website design:
A mobile-friendly, responsive design that's compatible with all modern browsers.
Rich content that tells a story and enhances good, basic SEO.
Secure with an SSL certificate (https) and software that protects you and your visitors.
Fast-loading in 3 seconds or less in all browsers.
Uses effective Calls-to-Action that are targeted and provide a return on your investment.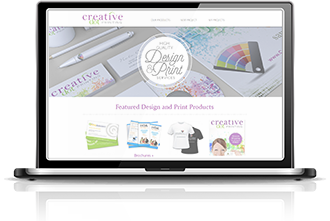 Are you ready to build a beautiful, results-oriented website?
Let's Design My Website
I make sure that your site has all of these elements upon launch, and that they stay in place and updated after your launch.
Your website starts with a plan. A framework that's a good foundation for your success. And while everyone begins with that basic foundation, everyone finishes with something tailored specifically to their customer needs: a results oriented website design.
That's right. Your website is not about you…it's about your customers. Of course, you'll have an "About Us" page, so there's a little room to be "corporate"; but it's more important to engage your visitors in what you can do for them rather than just what you can do. That's the best way to convert your visitors to customers!
Designing Your Website
Over the years, I have developed a proven architecture for your website that includes both usability for your visitors and back-end efficiency for you and your staff. Through meetings and interviews, we'll work together to build your website on that foundation. Giving you one of the most valuable tools in your marketing arsenal.
What can you do to prepare for your new website design? Once you have filled out my website design questionnaire, we will have a series of meetings so that I can get to know you and your vision for your website, in order to give you an accurate scope and proposal.
There are some things you can gather ahead of time to be ready for those meetings:
Your high resolution logo. In today's online world of scalable graphics, it's best to start out with the best version of your logo that's available. I prefer to start with an illustrator (.ai) file when possible
High resolution photos. If you have photos of products, your staff, your office, your building, or even your customers…now is the time to gather them together for use on your website. Product images on a white background work best. Send over originals when available–they will be the best resolution.
Any website content you may have already written. If you have not written any, then gather any marketing materials you have used; such as brochures, flyers, PowerPoint presentations, etc.
Pricing, questionnaires, forms, and offers. All of these will translate over to your website in some way, so have them ready.
A list of desired email addresses. Email addresses for management, staff, order processing, customer service, etc.
Be ready to be candid, and to discuss your business with passion. It helps when I get to know you and your business in detail.
Why should you care about Responsive Design?
As the internet evolves, it is important that your business presence evolves along with it. As of Spring 2015, Google uses mobile-friendly website design as a ranking signal. Use this handy tool to test your current website and see how mobile-friendly it is. I specialize in Responsive Website Design.
Why is is important? Check out these statistics:
What is User Experience?
In today's online, short-attention-span world…user experience is key to the success of any website. User experience design is the process of enhancing customer satisfaction and loyalty by improving the usability, ease of use, and pleasure provided in the interaction between the customer and the product.1
User experience includes your visual design (colors, branding, images), as well as structure (architecture), organization, comprehensibility, and accessibility. To provide the best User Experience on your website, it's important that your market can understand how to use your website in the best way possible, to get what they wanted when they landed there.
---
1 from Wikipedia.org