Results Oriented Website Design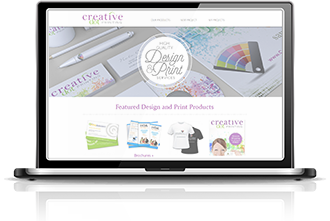 Discover what can be done to improve your current website!
FREE ANALYSIS
It starts with a plan. A framework that's a good foundation for your success. And while everyone begins with that basic foundation, everyone finishes with something tailored specifically to their customer needs: a results oriented website design.
That's right. Your website is not about you…it's about your customers. Of course, you'll have an "About Us" page, so there's a little room to be "corporate"; but it's more important to engage your visitors in what you can do for them rather than just what you can do. That's the best way to convert your visitors to customers!
Upon launch, all websites I develop* will:
Be secured and protected by iThemes Security.
Get an "A" PageSpeed score at GTmetrix.
Have basic SEO in place using the Yoast SEO plugin.
Pass Google's Mobile Friendly Test.
Be compatible with all modern browsers, including mobile.
Designing Your Website
MY PROCESS AND WHAT YOU CAN EXPECT
Over the years, I have developed a proven architecture for your website that includes both usability for your visitors and back-end efficiency for you and your staff. Through meetings and interviews, we'll work together to build your website on that foundation. Giving you one of the most valuable tools in your marketing arsenal.
Initial Interview – Getting to know you and what you want to accomplish
Secondary Interview – Getting to know your customers and what they expect
Website Inventory Meeting

Content Inventory – What content do you have already?
Visual Inventory – What images or graphics do you have already?

Content Development – Building a Site Map, Writing, editing, and more writing
Content Discussion – Setting the framework
Mockup Production – Seeing it all for the first time
Design Meeting – Hashing out the design details
Design Approval
Development and Content Load (on UAT** server)
Development Discussion Meeting
Testing and Tweaking – Making sure it all fits and works
Testing Discussion Meeting
Final Approval and Sign Off
Launch
An Examination of Responsive Design
As the internet evolves, it is important that your business presence evolves along with it. As of Spring 2015, Google uses mobile-friendly website design as a ranking signal. Use this handy tool to test your current website and see how mobile-friendly it is. Nola Cooper specializes in Responsive Website Design.
Why is is important?
As of last year, 64% of US adults own a smartphone. 89% of those adults use their phone for internet. 34% of cell internet users go online mostly using their phones, and not using some other device such as a desktop or laptop computer. 46% of smartphone owners say their smartphone is something "they couldn't live without".1 What does this mean for your business and your website? That it's critical for your website to be both User AND Mobile Friendly.
What is User Experience?
In today's online, short-attention-span world…user experience is key to the success of any website. User experience design is the process of enhancing customer satisfaction and loyalty by improving the usability, ease of use, and pleasure provided in the interaction between the customer and the product.2
User experience includes your visual design (colors, branding, images), as well as structure (architecture), organization, comprehensibility, and accessibility. To provide the best User Experience on your website, it's important that your market can understand how to use your website in the best way possible, to get what they wanted when they landed there.
---
*Sometimes plugins added after launch, poor website maintenance, or edits to your theme files can cause a breakdown in your site's speed and functionality. Keeping your website up-to-date is crucial.
**UAT = User Acceptance Testing. The server where we build your new site initially.
1 Statistics provided by the Pew Research Center
2 from Wikipedia.org