The Best of Both Worlds: WordPress Pages and WordPress Posts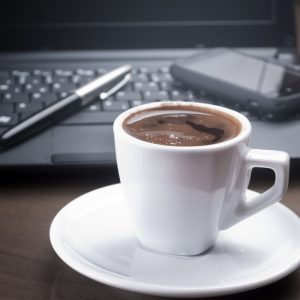 The biggest advantage of a WordPress website is that it combines a functional interactive site with a blog function. It's truly the best of both worlds.
Thinking through the order of your website content and how you want to present your information is crucial to making an easily navigated site. With WordPress, you will find pages and posts are easily reordered, rearranged, and reassigned…which is one of the biggest reasons that WordPress is the number one CMS (Content Management System) on the web, with an estimated 18+ million websites built on it as of 2017.
Your website is hungry for new content. But do you assign your newly written copy to a page or a post? Let's look at the differences between WordPress pages and WordPress posts.
WordPress Pages
---
THE HOME PAGE
WordPress websites have the advantage of easily creating a custom home page for your site or blog. In most cases, your home page is the first page visitors see on your site. If you have a blog only website, your visitors will typically see the most recent posts listed in chronological order (newest first).
When you have created a home page that you feel is complete, you should first publish it. Once published you can designate it as your home page by going to Settings in the dashboard sidebar and clicking on the Reading link. At the top, look for the heading of "Front Page Displays". This is where you can choose to display a static home page. This will allow your published page to be set as a static home page, which your visitors will see first. Keep in mind that many WordPress themes have custom home page templates, these allow even more flexibility in what your home page displays to your visitors.
ADDITIONAL PAGES
You are not limited to only one page in your website. To create multiple pages besides your home page, log into your dashboard and click on Pages in the sidebar. By clicking Add New, you can add a new page to your site. The page you add will not show up on your site until it is published. You can add a page as a "draft" and continue to edit it until you feel it is complete. This gives you yet another advantage: developing your page content as you are able.
SUB-PAGES
You can also create sub-pages for your WordPress website. Click on Add New to the Pages area and to the right, you'll see Page Attributes. Here you can assign a Parent page for the page. Any sub-pages would then appear under the parent page.
As an example, consider your About page. If you added a sub-page called Services, your domain would look like this: yourdomain.com/about/services.
You can even add sub-sub-pages, so your URL would look like this: domain.com/about/services/event-planning. The sub and sub-sub pages can be added to a drop down menu within your site's navigation.
USING PAGE ORDER FOR ORGANIZATIONAL PURPOSES
Another alternative, is to keep all of your pages at the top level, and organize them using the "Order" attribute.
You can assign an order to your pages in the Page Editor "Page Attributes" section/box. Pages are automatically listed in your dashboard in the order you created them, unless you use the "Order" attribute. When an order is designated, pages will then be listed in ascending order based on the number you assigned. This is a great way to put pages you will not use often (such as test or preview pages) at the end of your pages list – out of your way. The "Order" box also applies to child pages. This function is very helpful for keeping track of your pages and sections.
I take advantage of the "Order" attribute to not only give my pages a hierarchy (parent/child), but also to keep "sets" of pages together. For example: pages containing contact forms all begin with 200 (i.e., 201, 202, 203). Pages with photo galleries begin with 300. Pages with policies begin with 400. And so on.
This practice allows me to keep pages on the top level of the site (homepage/toplevel/) vs. deeper (homepage/toplevel/deeperlevel), and yet group them together for organization.
"A shallow website (that is, one that requires three or fewer clicks to reach every page) is far more preferable than a deep website (which requires lengthy strings of clicks to see every page on your site)." [read this article about Website Structure on
Search Engine Journal
]
WordPress Posts
---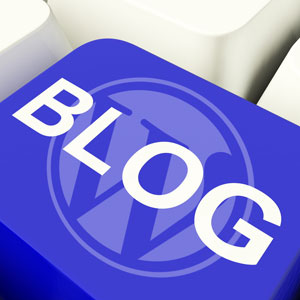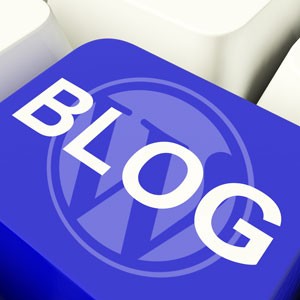 A WordPress post is a more fluid option, allowing information to be assigned to categories and sorted within your blog function. Posts are typically shown in the order they are posted and are usually assigned a date, at least one category, and tags.
Posts are traditionally shown in reverse chronological order but you can assign a post stickiness by designating that it that stays at the top of your blog at all times.
To assign stickiness, look in the Post Editor "Publish" section/box. Next to "Visibility" click on edit and under the "Public" option check the "Stick this post to the front page" option box. An example of a post that you might want to be "sticky" would be a "rules for commenting post". If you create rules, you would want them to always be visible first.
Scheduling your posts ahead of time can also be a great time-saver, when you're a busy entrepreneur.
WordPress Pages are Static, WordPress Posts are Dynamic
In summary, pages contain more static information that changes infrequently, such as: services, contact information, etc. Posts tend to be more dynamic and frequently added items such as news, events, a blog series, updates, etc.